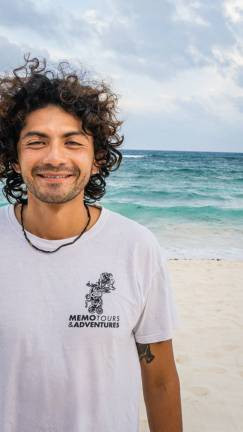 Welcome to Memo Tours
Memo Tours and Adventures is a tour and transportation company with the local experience, dedicated to bringing conscientious tourism to the beauty of the Riviera Maya, we focus on the history behind the culture and the nature that surrounds our local towns. We'll take you to breathtaking places you won't be able to forget.
Our main objective is that you have the best day in Mexico, sharing the authenticity of the region and creating unforgettable memories, providing you with the service you deserve, to have the best vacation experience!
We'll make you feel right at home as we guide you through every step of the way, we won't only be your guides, we'll be your friends. Our local experiences have allowed us to forge strong relationships with the best service providers in the area, together we can offer you unique adventures!
Don't miss out on an experience you won't forget!
Contact us!